I've never been much of a trendsetter myself, but I do love social commentary and analyzing the culture around me. Especially since I've been engaging in several of these trends myself, I wanted to summarize my thoughts on them (and maybe even predict which ones I think will die out by summertime). Let's get into it!
---
Snakeskin Nails
I feel like every season, a new nail art technique or pattern papers my entire Instagram feed. Right now, snakeskin nails are taking center stage, particularly in neutral or brown-toned shades. I do appreciate the creativity of this nail pattern, there are drawbacks. 1) I could never see myself doing this, and 2) I feel like this trend will die out by spring. The warmer months are usually all about pastels and bright-toned colors, these brown-toned nails are much better suited for fall and winter. 
---
Clean Skincare
This is one of my favorite trends of the past six months, and that's because I've jumped on the bandwagon myself. It's a common trend among Millennials (and younger generations) to choose cruelty-free, vegan products over more traditional, "mature" brands, such as MAC and Clinique. Personally, I'm so proud to be a part of this clean, health-conscious, cruelty-free wave. In 2020, you'll notice everyone – influencers, friends, and everyone in between – sporting their favorite clean makeup brands. Some of the most popular brands at the moment include Juice Beauty, Glossier, and one of my personal favorites, Burt's Bees. 
---
CBD Everything
If you've noticed a sudden surge in CBD products amongst young people, you're not alone. Obviously, CBD and THC have been around forever, but there has been an undeniable shift in popularity since US laws have begun to see these products in a more lax, forgiving light. Some of the most popular CBD products you'll see on the market are tinctures, oils, lotions, and even tasty snacks, and they're usually marketed to offer relaxation and tranquility. I'm personally a huge fan of CBD products, and several of my close friends are as well. Of course, always remember to make sure CBD is a safe, healthy alternative for you before diving into it!
---
E-Girl Blush
Personally, I am absolutely OBSESSED with the new E-Girl trends sweeping the world. I was first inspired by hip hop artist Doja Cat, and then, once my queen Jenna Marbles started wearing tons of pink blush, I decided to try it as well. Packing on tons of blush has quickly become a staple in Japanese fashion and E-Girl culture. I love the youthful flush it gives the face. Honestly, I hope this trend doesn't fade out any time soon, because I think it's adorable and it looks stunning on all different skin tones.
---
Warm Reds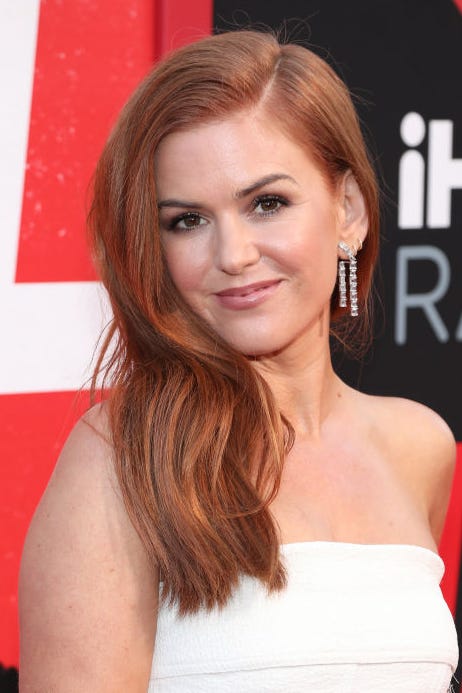 Similarly to the rosy blush theme, warm-toned reds overall are very in right now (particularly for hair color). Warm-toned hair ranges from strawberry blonde to her dark, moodier sister, red velvet, and it's been sweeping the red carpet thus far. I love warm-toned anything, and I think this trend in particular is absolutely gorgeous. Particularly on darker skin tones, reds and maroons are an absolutely gorgeous pairing. Warm hair combined with a warm blush? It's a match made in heaven, folks. 
---
Blue Makeup
On the opposite end of the spectrum, blue makeup has been popping up quite a bit on my social media as well. Blue can be a tricky color to wear, especially for folks who already have blue eyes. One of my personal favorite makeup icons at the moment is Havana (@stickybab.y), who draws her blue inspiration from the animated film Coraline. I personally think this trend is so fresh, so electric, and so perfect for spring. Needless to say, you may see me sporting some blue eyeliner in 2020. 
---
Tons of highlight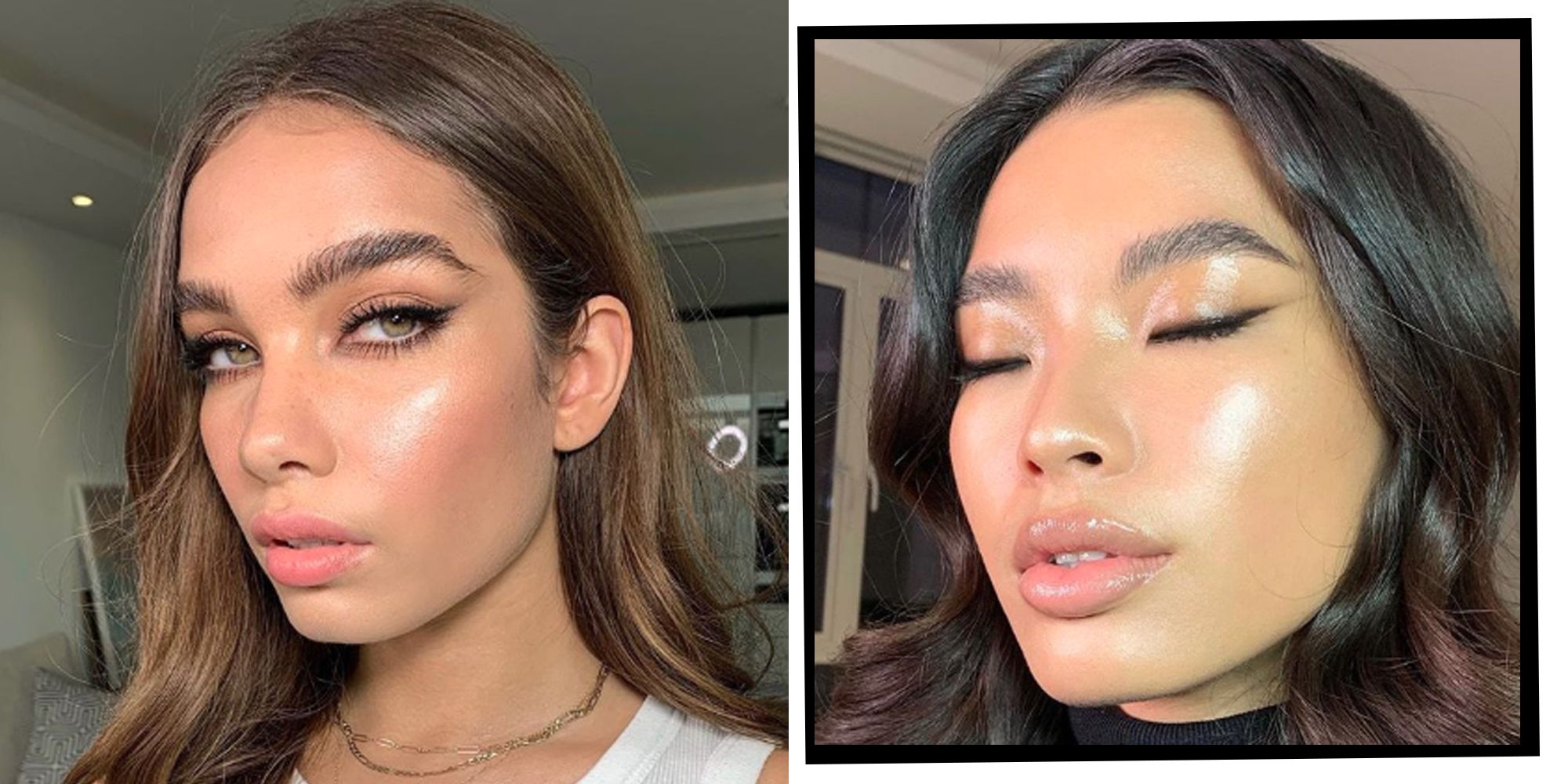 Lastly (but certainly not least), packing on tons of highlight has been a huge makeup trend in 2019 and 2020. In general, I feel like shimmery, glittery makeup is really on-point right now. If you watch Vogue's YouTube channel, you probably remember Grimes doing her makeup and literally packing loose glitter into her hairline (imagine trying to get that out in the shower!). Anyway, I think that the glowing highlighter trend is definitely here to stay, especially since so many brands are incorporating highlighter palettes into their 2020 collections. It's a stunning pop of color, and it adds so much dimension to the face.
Source: https://www.whowhatwear.com/beauty-trends-2020/slide25